28 Dec

Accelify All-Star: Denise Solomon

December 28, 2016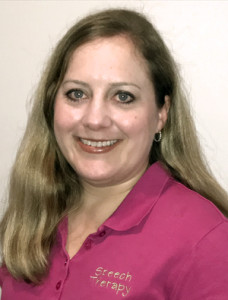 Name: Denise Solomon
Position: Speech Language Pathologist
School/District: Jefferson Parish Public Schools
# of Years Using Accelify: 1.5 years

"I enjoy seeing students make progress and achieve their goals.  Accelify has given us a tool to have all of the documentation of therapy notes and progress in one location. It provides a variety of reports to view the student's therapy data and progress."
This month we caught up with Accelify All-Star Denise Solomon.  As a speech-pathologist for one of Louisiana's largest school districts, Denise has the opportunity to work with students with varying speech/language disorders and deficits.  With over 15 years experience in the field, she credits Accelify's system for easing the process of managing her therapy schedule and providing her with a full picture of the treatment provided to each of her students.
Q&A with Accelify All-Star, Denise Solomon
Accelify: What made you want to enter the field of Speech Language Pathology?
Denise Solomon (DS): I entered the field of speech-language pathology for the diversity of work settings and the ability to treat a person's individual needs whether it be a child or an adult.  Speech pathology also has a wide range of disorders/ deficits varying from articulation and language to swallowing and cognitive-linguistic deficits.   In the field of speech-language pathology, we also have the opportunity to work together with other disciplines.
Accelify: What do you love most about being an SLP?
DS: I enjoy seeing students make progress and achieve their goals.  It is rewarding to see students gain the power of communication in order to make their wants/needs known and socialize with peers and their family.
Accelify: Describe a time you felt you were able to have a meaningful impact on a child's learning/life.
DS: I had a student who was severely dysfluent when speaking.  Due to his medical conditions/diagnosis, a delayed auditory feedback system was found to be most beneficial for him.  He is now speaking in his classroom and with peers while producing fluent speech.
Accelify: What has been your experience working with Accelify?
DS: Accelify has given us a tool to have all of the documentation of therapy notes and progress in one location. It provides a variety of reports to view the student's therapy data/ progress.
Accelify: What is one problem you encountered in your position that Accelify helped you solve?
DS: Using Accelify's scheduling tools, namely the drag and drop scheduler and copy/paste system, it is much easier and time efficient to make therapy schedule adjustments.
Accelify: How has Accelify's systems helped you do your job better?
DS: Accelify has allowed me and my fellow therapists to view and maintain compliance with the frequency of therapy services and communication goals as per each student's IEP.
Accelify: How is Accelify different than other vendors/systems you've worked with?
DS: Accelify provides more reports to view documentation as well as integrating a scheduling system within the same system as therapy documentation.  This not only makes my job easier, but also helps me monitor my own performance and student progress.
Accelify: Do you believe the Accelify's systems have a positive impact on students?
DS: Yes. Because we are able to document all encounters for each student, including screenings, evaluations, therapy sessions, parent contact/conferences as well as teacher consultations in one program, we can view all services provided for a student in one report and make more informed decisions regarding that student.