03 Mar

ELLs: How Your State Is Doing and Other News – AcceliBEAT Weekly Round Up 2/27-3/3

March 3, 2017

Late last week, NPR put out great data on the nation's 5 million English Language Learners (ELLs). Check it out below. On the accessibility front, NYC has pledged to release detailed information regarding how accessible the city's high schools are, a big step in helping parents choose appropriate schools for their children with physical disabilities. In other news, there has been a resurgence of a controversial communication technique for nonspeaking students with autism. Finally, some states are taking a unique approach to filing special education teacher shortages, but critics are wary.  All this and more in this week's AcceliBEAT!

Parents Want to Give Autistic Children a Voice in Schools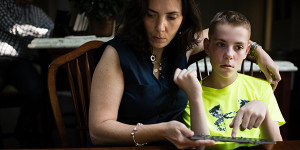 In a science class at Lakelands Park Middle School, 13-year-old Mike Keller sat between his professional aide and his science partner during a lesson about how force affects balance. The Montgomery County teen, who has autism, stood up a few times in a burst of energy and once walked out of the room. But with some redirection from his aide, he appeared to focus on a series of questions that his teacher posted on the whiteboard.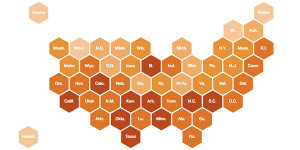 English Language Learners: How Your State Is Doing
About 1 out of every 10 public school students in the United States right now is learning to speak English. They're called ELLs, for "English Language Learners." There are nearly 5 million of them, and educating them — in English and all the other subjects and skills they'll need — is one of the biggest challenges in U.S. public education today.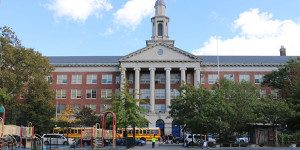 How Accessible Are New York City's High Schools? Students With Physical Disabilities Are About to Find Out
Michelle Noris began her son's high school search the way many parents of children with physical disabilities do: by throwing out most of the high school directory. She knew her son Abraham would only have access to a few dozen of the city's 400-plus high schools because of significant health needs, despite being a bright student with a knack for writing.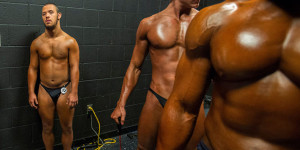 Born With Down Syndrome, Shy Teen Competes In Bodybuilding
Life hasn't been easy for Jon Atkins. Born with Down syndrome, he deals with a lot of just-can't-dos. It took years to learn to count to 10. At 19, he's able to read 30 or so words. Fine motor skills — buttoning a shirt — remain frustrating. But Jon is no quitter, and he's found something he's pretty good at: bodybuilding. This is remarkable, because Down syndrome typically causes low muscle tone.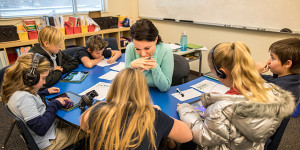 Louisiana and Arizona Look to Address Special Education Teacher Shortage
Schools across the country have long struggled to find enough teachers trained to work with students in need of special education services. Lawmakers in two states are working to stem the shortages in their districts.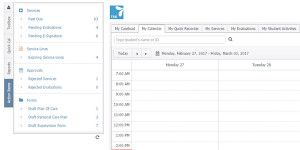 New Features Released! Action Items Added to AcceliTRACK Navigation
This week we released AcceliTRACK Version 3.5.0.1, and as part of the release, we added a great new feature to the side navigation.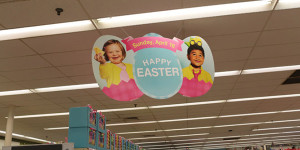 Walgreens Features Model With Down Syndrome
The smiling face of a 7-year-old with Down syndrome will greet customers at thousands of Walgreens stores this spring as part of an Easter promotion.
---
Subscribe to Our Newsletter!
Stay informed on upcoming webinars, product updates, best-practice tips, contests and more!