11 Nov

AcceliBEAT Weekly Round Up 11/7-11/11: Autism Drug Trial Underway

November 11, 2016

This week we share with you news about a groundbreaking drug in clinical trials that could yield symptomatic improvements in the treatment of children with autism.  In New York City, the struggle continues to manage special education compliance data.  In other news, disability portrayals on TV are at a record high and Toys R Us plans to test special needs accommodations in its stores this holiday season. All this and more in this week's AcceliBEAT!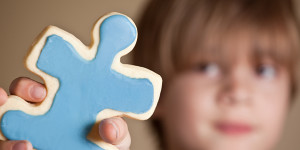 Autism Drug Trial Underway
Researchers are hopeful that a new clinical drug trial based on research linking diet and brain development could yield a treatment that addresses core symptoms of autism.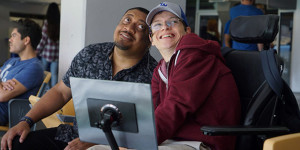 Disability Portrayals on TV at Record High
The number of characters with disabilities on prime-time television is on the rise, with a new report finding such representation nearly doubled since last year.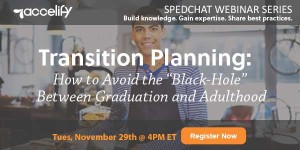 Transition Planning: How to Avoid the "Black-Hole" Between Graduation and Adulthood
Join the webinar, featuring special guest Jennifer Kaut, M.Ed., BCBA, State Autism and Developmental Disorders Specialist for the Texas Workforce Solutions, Rehabilitation Services Division.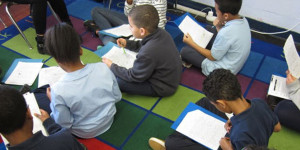 City's Special Ed Compliance Still Hobbled by Bad Data
New York City officials said they are still struggling with the way they collect information on special education programs in public schools.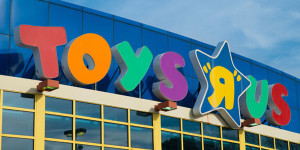 Toys R Us Testing Special Needs Accommodations
The region's individualist ethos and unique demographic breakdown have resulted in a lack of early-education investment.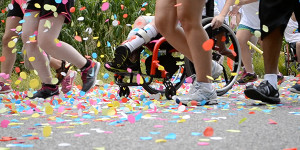 Yonkers, N.Y., District Commits to More Inclusion
27,000-student district has committed to placing more students with disabilities in general education classrooms, after a federal investigation showed the district was shifting students into restrictive settings with no individualized rationale.
---
Subscribe to Our Newsletter!
Stay informed on upcoming webinars, product updates, best-practice tips, contests and more!