06 Jan

AcceliBEAT Weekly Round Up 1/2-1/6: Can In School Meditation Help Curb Youth Violence?

January 6, 2017

Happy New Year and for those of you who returned to school this week, welcome back! If you're feeling stressed (despite the holiday break), you're not alone. Some 46% of teachers say they feel high daily stress according to a new report. Looking for ways to combat that stress? In-school meditation or "mindfulness" (for students and teachers alike) has shown tremendous results in reducing stress, as well as curbing youth violence. Another interesting approach schools are using to curb violence? A tiered system of supports for behavior interventions and research shows it's much more effective than punitive procedures like detention or suspensions. In other news, we take a look at the underrepresentation of minority students in gifted programs and how one school district in North Carolina is making changes to offer better gifted education to its students. All this and more in this week's AcceliBEAT!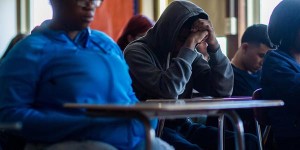 Can In-School Meditation Help Curb Youth Violence
Gage Park High School students are participating in Quiet Time, a transcendental meditation program that aims to help them with the stress and pressures of life inside and outside the brick walls of the Southwest Side school.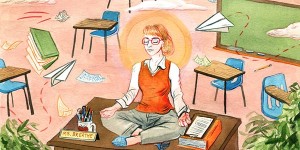 Teachers Are Stressed, And That Should Stress Us All
We all experience stress at work, no matter the job. But for teachers, the work seems to be getting harder and the stress harder to shake. A new report out this month pulls together some stark numbers on this: Forty-six percent of teachers say they feel high daily stress. That's on par with nurses and physicians. And roughly half of teachers agree with this statement: "The stress and disappointments involved in teaching at this school aren't really worth it."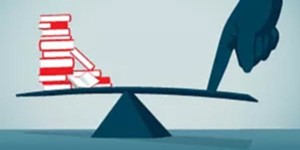 Discrimination in Gifted Education Must End
A recent study by Johns Hopkins University and Duke University used student-assessment data from multiple states to estimate that 20 percent to 40 percent of elementary and middle school students in the United States are performing at least one level above their current grade on standardized reading tests and between 11 percent and 30 percent above on standardized math tests, but are nonetheless taught their grade-level curricula.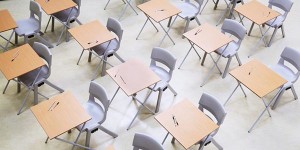 Detentions, Suspensions and Expulsion Do Not Curb Violent Behavior
Schools have traditionally applied punitive procedures, including detention, suspension or expulsion in response to behavioral infractions, in hopes that these aversive responses will deter students from future problem behaviors. However, numerous large-scale and well-conducted research studies reveal the opposite outcome: These approaches don't work.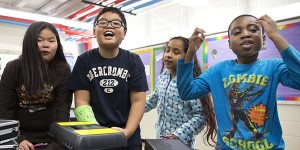 Guilford County Schools Tries to Crack the Code for Better Gifted Education
Guilford County Schools is raising the bar a bit for this year's third-graders to qualify for the official "academically gifted" designation and the services that come with it. At the same time, the district is adding a completely new service to help nurture some third graders who've shown potential to qualify but don't make the cutoff.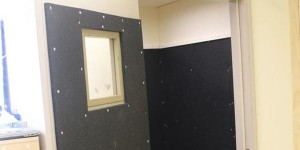 Complaint Seeks Changes to Seclusion in Iowa City Schools
A recent complaint to the Iowa Department of Education seeks changes to seclusion spaces, practices and terminology in the Iowa City Community School District.
---
Subscribe to Our Newsletter!
Stay informed on upcoming webinars, product updates, best-practice tips, contests and more!