13 Jan

AcceliBEAT Weekly Round Up 1/9-1/13: Bullying and Students With Disabilities: A Resource Guide

January 13, 2017

Happy Friday! In light of the recent assault of a special needs man that was live streamed on Facebook, today we share with you a Resource Guide for bullying and students with disabilities.  In other news, this week hearings took place for the most significant special education case to reach the Supreme Court in decades and it could result in redefining what FAPE means. Finally, a new study out this week reveals the significant benefit a certain type of exercise has on reducing behavior issues in children with autism and other disorders. All this and more in this week's AcceliBEAT!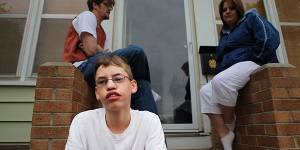 Bullying and Students With Disabilities: A Resource Guide
On Dec. 31, an 18-year-old man with a mental disability met up with a former classmate in suburban Chicago, for what his family believed would be a sleepover. Instead, the man was driven around in a stolen van for few days, and then tied up, taunted, and abused for hours, with a portion of the attack streamed on Facebook Live.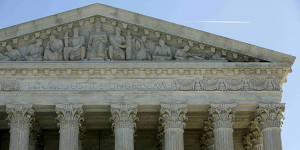 Supreme Court to Decide: What Level of Education Do Public Schools Legally Owe to Students With Disabilities?
The U.S. Supreme Court heard arguments Wednesday in a dispute over the level of education that public schools must provide to millions of children with disabilities, a case that advocates describe as the most significant special-education issue to reach the high court in three decades.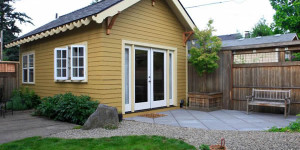 Accessory Dwelling Offers Bridge To Independence
Yung Ting Engelbrecht lounges on his couch watching "Barney" on a tablet. He can scan QR codes taped to the wall that connect him to some of his favorite YouTube videos.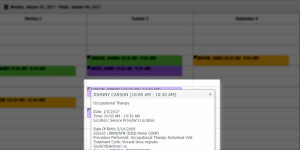 AcceliTRACK Version 3.4.0.1 Is Now Live!
Checkout updates and enhancements released this week with our latest version, including the addition of the Quick Recorder to the homepage and a new icon to view calendar session details.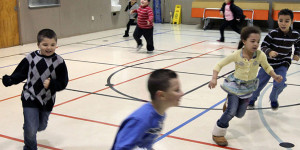 Study: Exercise May Cut Behavior Issues In Half
Researchers say there may be a simple way to reduce challenging behaviors among those with autism and similar disorders during the school day — add in some exercise. A new study looking at the impact of structured, aerobic exercise in kids on the spectrum and those with other behavioral disorders found that youngsters who participated in "cybercycling" at school as opposed to traditional physical education classes were far less likely to act out.
---
Subscribe to Our Newsletter!
Stay informed on upcoming webinars, product updates, best-practice tips, contests and more!