27 Jan

AcceliBEAT Weekly Round Up 1/23-1/27: NFL Looks To Accommodate Fans With Autism

January 27, 2017

This week the NFL announced it's making Sunday's ProBowl autism-friendly. In other entertainment and disability news, 'Life Animated', a coming-of-age story about Pulitzer Prize-winner Ron Suskind's son with autism, received an Oscar nod for best documentary feature, and a video of a 15-year old ballerina with disabilities went viral. On a less positive note, Walmart, the nation's largest private employer, allegedly violated the Americans with Disabilities Act by firing a longtime employee with Down syndrome. Finally, in Mississippi, a new bill proposed would do away with alternate diplomas for students with disabilities. All this and more in this week's AcceliBEAT!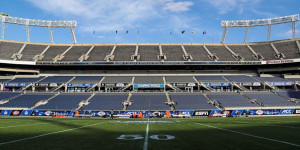 NFL Looks To Accommodate Fans With ASD
In what's being called a first for a professional sports league, the NFL will make Sunday's Pro Bowl in Orlando, Fla. "autism friendly" — offering young fans on the autism spectrum noise-canceling headphones, stress-relief squeeze toys and a safe room, should they need it.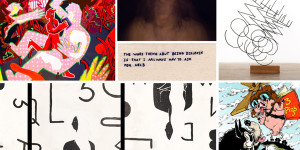 Finding Words in Paint: How Artists See Dyslexia
We know lots of facts about dyslexia: It's the most common reading disorder. It changes the way millions of people read and process information. But we know much less about how it feels to people who have it. How it shapes your self-image, your confidence and how people see and react to you. And so I reached out to some really creative people — artists who have dyslexia — to talk about this.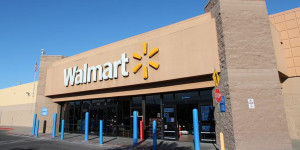 Walmart Accused Of Disability Discrimination
The EEOC is suing Walmart, accusing the retail giant of violating the Americans with Disabilities Act when it failed to provide reasonable accommodation to an employee with Down syndrome.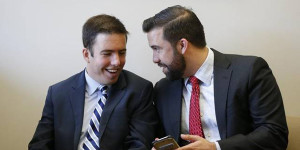 Mount Sinai Opens Clinic for Autistic Adults
The clinic will be a one-stop shop for patients needing a primary care doctor, specialists such as a cardiologist or neurologist, lab work and diagnostic services. Appointments will be spaced out to provide physicians extra time to consult with patients and their caretakers. The sensory-friendly waiting area provides amenities such as noise-canceling headphones, relaxation hand toys and weighted blankets to help ease anxiety. There's even a private "quiet room" that offers closed-door solitude and silence if needed.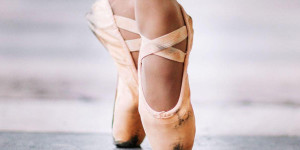 Why This Ballerina's Dance Video Is Going Viral
If you've been on Twitter over the past few days, chances are, you've seen a video of a ballet dancer doing a pretty impressive spin. The ballerina in question, 15-year-old Lizzy Howell, has inspired people to dance after the mesmerising clip of her fouetté took the internet by storm over the weekend.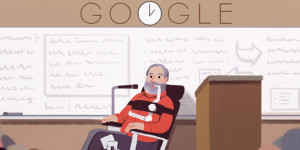 Google Calls Attention To Disability Rights
A doodle on Google's homepage is paying homage to a pioneer of the disability rights movement and encouraging visitors to learn about advocacy efforts.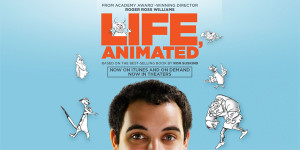 'Life, Animated' Gets Oscar Nod
A film chronicling the coming-of-age story of a man with autism has been nominated for an Academy Award. The documentary is based on the best-selling book "Life, Animated: A Story of Sidekicks, Heroes, and Autism" by Pulitzer Prize-winner Ron Suskind about his son, Owen, who is on the spectrum.
An End To Mississippi's Special Education Diploma?
Students with disabilities would no longer be able to graduate with an "occupational diploma," an option meant for students who are unable to meet the requirements of a standard diploma, under a bill proposed by Senate Education Chair Gray Tollison, R-Oxford.
---
Subscribe to Our Newsletter!
Stay informed on upcoming webinars, product updates, best-practice tips, contests and more!