24 Feb

Suspensions Plummet in NYC School That Incentivizes Good Behavior – AcceliBEAT Weekly Round Up 2/20-2/24

February 24, 2017

Good Friday Morning. We have lots of education and disability news to share with you this week, including how one NYC school has used restorative justice to bring suspensions down from 150 per day to only a dozen in an entire semester. In other news, this week in a unanimous ruling, the U.S. Supreme Court sided with the family of a girl with cerebral palsy who sought to bring her service dog to school, and in another legal battle, a blind man is suing McDonald's over drive-thru only ordering, claiming it's in violation of the American with Disabilities Act. All this and more in this week's AcceliBEAT!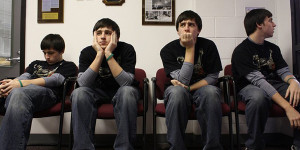 Suspensions Plummet in NYC School That Incentivizes Good Behavior
Robert Van Wyck Middle School in New York City has about 1,650 students, and four years ago it averaged about 150 suspensions per year. By the end of the first semester this year, there had only been a dozen. Longtime Principal Patrick Burns credits plummeting suspensions to a combination of factors and an ability to track progress.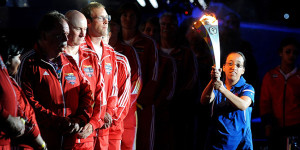 GoFundMe Looks To Help Athletes With Disabilities
As thousands of athletes with disabilities from around the world prepare to converge upon the Special Olympics, they're getting some help to make their way. GoFundMe has partnered with Special Olympics to highlight the stories of hundreds of athletes set to compete in the World Winter Games in Austria next month.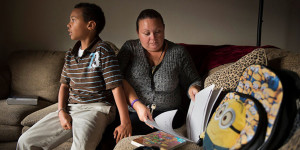 Study Finds Medicaid Waivers Help Parents Stay Employed
Parents of children with autism are more likely to remain in the workforce if they have access to Medicaid waiver services for their kids, new research suggests. In a study looking at over 17,000 children on the spectrum, researchers found a link between the availability of waivers and parent employment.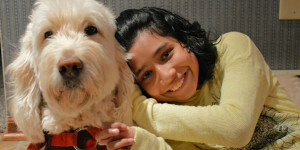 Supreme Court Sides With Family In Service Dog Case
Wonder the goldendoodle will get another shot in court. The U.S. Supreme Court on Wednesday unanimously ruled that the U.S. 6th Circuit Court of Appeals should reconsider whether Ehlena Fry and her family can sue a Michigan school district for its decision years ago to tell Ehlena, who has cerebral palsy, that she couldn't bring her service dog to school.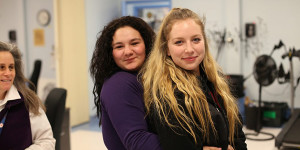 Can 'Sober High' Schools Keep Teenagers off Drugs?
Independence Academy is one of 33 so-called recovery schools in the United States, public high schools that serve students whose lives and educations have been derailed by drug abuse.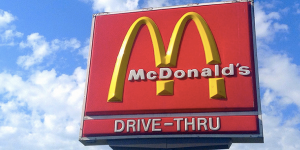 Judge Says Blind Man Can Sue McDonald's Over Drive-Thru-Only Ordering
A blind man from Louisiana wants the fast-food giant to come up with another solution for those who physically can't drive through a drive-thru. Scott Magee, who is blind, filed a lawsuit in May alleging that only offering service to customers in cars at drive-thru windows when the interior of the store is closed is a violation of the Americans with Disabilities Act.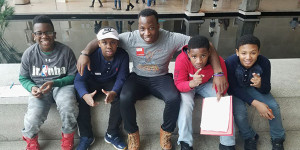 Prayers, Precision and Push-Ups: A Special Ed Teacher Puts His Unusual Background to Work in the Classroom
Caleb Asomugha's professional life has taken many turns. He spent time exploring his faith in seminary, is a member of the Army Reserve and ran his own fitness business as a personal trainer. Asomugha's latest venture: Teaching special education at Academy for Young Writers in East New York. Now, he uses prayerful patience and military precision to execute classroom lessons.
---
Subscribe to Our Newsletter!
Stay informed on upcoming webinars, product updates, best-practice tips, contests and more!