31 Mar

Where Does Bullying Happen the Most – AcceliBEAT Weekly Round Up 3/27-3/31

March 31, 2017

Ever wonder where school bullying happens the most? This week we bring you a report that looks to answer that question and the results may surprise you.  Another study this week finds parents of kids on the spectrum spend less time together than couples with typically-developing children. In other news, a campaign aimed to reduce chronic absenteeism in San Antonio is proving successful in improving outcomes, and in another study, later school start times (which equates to more sleep for students) can increase attendance and graduation rates. Finally, in a growing trend, teachers are turning to free make-your-own-comic apps to stimulate literacy and communication skills among students with disabilities, in addition to other benefits. All this and more in this week's AcceliBEAT!
Anatomy of School Bullying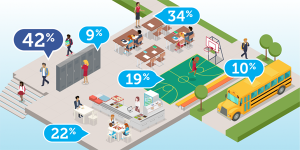 Hallways and stairwells are bullying hot spots, according to a new report from the National Center for Education Statistics (NCES). In the 2014–15 academic year, students between the ages of 12 and 18 reported nearly twice as many bullying incidents in transitional areas between classes—where they spend a fraction of their time—as in other school areas like cafeterias or playgrounds.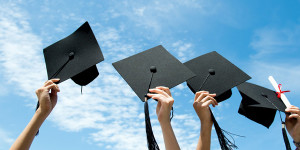 Supreme Court Ruling Raises the Bar for FAPE, but Where Do Students Stand Today?
A report out this week attempts to answer that question and suggests that schools face many challenges in raising the bar for students with disabilities.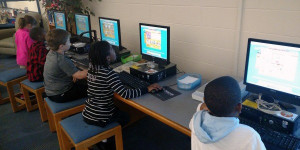 Digital Comics Boosting Skills of Students with Special Needs
With perpetually limited funds, librarians and teachers are turning to the growing number of free make-your-own-comic websites and apps. These allow students to create their own characters, settings, dialogue, and stories.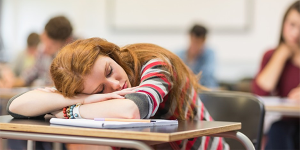 Education Study: Attendance, Graduation Rates May Match the Science That Teenagers Need More Sleep
Published in Sleep Health, the study includes data for 30,000 students in 29 high schools from eight districts across seven states. Two years after a delayed start was implemented at these high schools, average attendance rates increased from 90 percent to 94 percent, and graduation rates increased from 79 percent to 88 percent.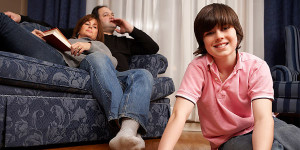 Study Looks At How Autism Impacts Parents
Moms and dads of kids with autism spend less time together than couples with typically-developing children, new research suggests, but that doesn't mean they don't support one another.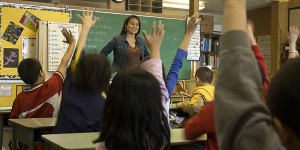 San Antonio Districts Combat Chronic Absenteeism to Improve 3rd Grade Reading
The SA Kids Attend to Win campaign aims to reduce chronic absenteeism and improve outcomes.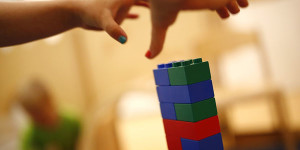 Germany Is Taking Away Kindergarteners' Toys to Curb Future Addiction
At a Berlin day-care center, the children packed away all the toys: the cars, the tiny plastic animals, the blocks and Legos, even the board games and most of the art materials. They then stood in the empty classroom and looked at their two instructors.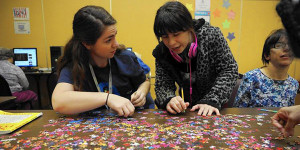 Alternative Spring Breaks Allow Students to Give Back, Gain Real-World Experience
For many college students, spring break means following a well-established ritual — travel south, bask in the sun, drink beer and escape reality. But some students are finding there is an alternative, one that instead focuses on social issues like homelessness, the environment and working with people with disabilities.
---
Subscribe to Our Newsletter!
Stay informed on upcoming webinars, product updates, best-practice tips, contests and more!