Accelify All-Star: Samantha Rabito
October 6, 2016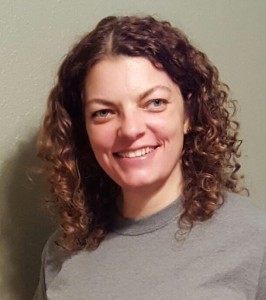 Name:  Samantha Rabito
Position: Occupational Therapist
School/District: ReNEW Charter Schools
# of Years Using Accelify: 1 year, 4 months
"Accelify definitely has an impact on students. It allows me to worry less about scheduling and documentation and instead focus fully on the students and helping them achieve success at school."
---
In many ways, Samantha Rabito was drawn to occupational therapy for the fun of it. She loves how everyday activities–cutting with scissors, zipping up a coat, or picking out your favorite flavor in a handful of candy–can become a basis for therapy. "I work with preschoolers," she told us, "and since play is one of the main occupations of childhood, my job is always interesting and fun."
But it is not only the fun that motivates Samantha and keeps her passionate about her job. It's the feeling that she is having a real impact impact on a child's learning. "Every time I help a child succeed in their learning environment, I know that I've had a meaningful impact on their life" she said. Whether she is helping a child participate in play with classmates, helping them access the school environment or providing them with the tools for academic or social success, Samantha takes pride in the fact that in everything she does, she is addressing the whole person – helping her students succeed in and out of school.
And while Samantha's passion for students is what keeps her coming back to her job year after year, it is not without its challenges. Like any educator, the logistics of scheduling and documentation can sometimes be burdensome. And while Accelify's systems may not directly be impacting student success, Samantha feels that the indirect results are tangible. "Accelify definitely has an impact on students," she explained. "It allows me to worry less about scheduling and documentation and instead focus fully on the students and helping them achieve success at school."
Being able to easily build a schedule and document services has further value—Accelify provides Samantha with an easily accessible record of everything she does with a child. For instance, when parents request detailed information about the sessions and services Samantha delivers to their children, she is able to quickly pull up these records from almost anywhere at any time, establishing rapport with parents and giving them peace of mind that their children are receiving the services they deserve. Accelify also helps ease Samantha's mind, particularly when it comes to issues related to compliance. With just a few clicks, Samantha can can easily see how many sessions she has had with each of her kids within any time frame and regularly monitor whether her students are receiving all of the services they are entitled to by the IEP. "I love the reports that can be created with Accelify," Samantha explained, "and I love how the system helps me monitor my IEP compliance."
By providing her with the tools she needs to document what she is doing with her students, Accelify gives Samantha peace of mind that she is doing well by each and every one of them and helps her focus on what she does best–and the reason she entered the profession in the first place—having fun with kids!