'Sesame Street' Character the New Face of Autism Awareness in This Week's AcceliBEAT
April 5, 2019

Happy Friday! The month of April celebrates World Autism and the advocacy organization Autism Speaks is launching a new public awareness campaign encouraging parents to have their children screened early for autism by including ads that feature Julia, a Sesame Street muppet on the spectrum. In policy news, the president quickly reversed his position on last week's Special Olympics funding and bipartisan lawmakers are looking to substantially increase funding for special education. In other news, a telemedicine program is aiming to broaden access to therapy for children with cerebral palsy who live in rural and underserved communities; a district in Ohio is launching a program for food trucks to visit students during non-school days to assist students who are food insecure; and a program at a Texas school brings together gen-ed students and students with special needs using modified PE activities so they can learn from each other. All this and more in this week's AcceliBEAT!
---
'Sesame Street' Character the New Face of Autism Awareness
Autism Speaks is launching a new public awareness campaign aimed at encouraging parents to get their children screened early for autism. The initiative includes ads featuring Julia, a "Sesame Street" muppet who is 4-years-old and on the spectrum.
---
---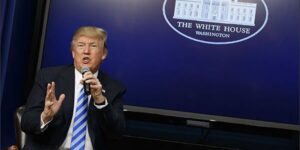 Trump Backs off Proposed Special Olympics Cut, Hours After DeVos Defended It
President Donald Trump reversed himself on a budget proposal to cut nearly $18 million in federal funding for the Special Olympics.
---
---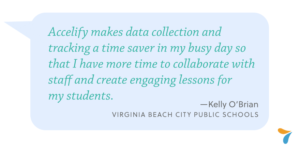 ---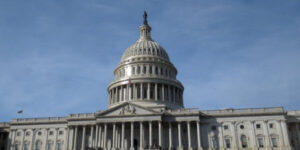 Lawmakers Look to Fully Fund Idea
Bipartisan legislation to substantially increase Uncle Sam's investment in special education is back on the table.
---
---
---
---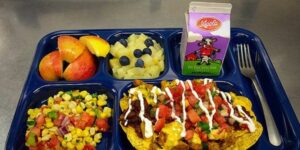 Food Truck Program Delivers to Needy Students — Even During the Summer
Student hunger is a major problem in areas across the country, and having insufficient access to meals can hurt students in their physical, mental and academic development.
---
---
---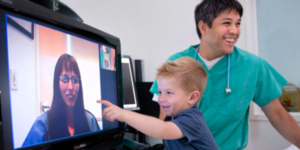 Telemedicine Broadening Access to Care for Those with Cerebral Palsy
The School-Based Tele-Physiatry Assistance for Rehabilitative and Therapeutic Services program provides PT, OT and medical equipment to children with physical disabilities from infants to 21 years of age in rural and underserved communities.
---
---
---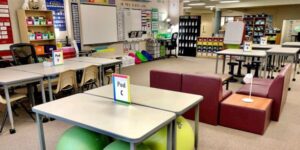 Designing Flexible Seating with Students
A veteran elementary teacher shares what he's learned from eight years of building a student-centered environment.
---
---
---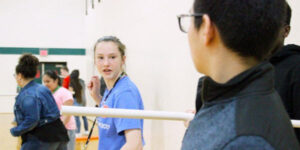 Finley Junior High Incorporates Partners in PE Program for Life-Skills Students
The involvement in Partners in PE has brought a new perspective to the life-skill students she works with even though she has befriended several students in the past.
---
---
---
---
Subscribe to Our Newsletter!
Stay informed on upcoming webinars, product updates, best-practice tips, contests and more!


---
---