Two Studies Point to the Power of Teacher-Student Relationships to Boost Learning
May 25, 2018

This weekend the "unofficial" start of summer begins and we're sharing a great list of professional development offerings to help educators stay sharp over the coveted summer break. In our featured article, while it may seem obvious, teacher-student relationships matter. According to two studies around two very different approaches to teaching, when it comes to platooning vs looping, looping provides teachers more time to build relationships with their students, and the result may be more learning. In other news, a unique program for group therapy is proving effective for students dealing with trauma, everyday anxiety, or cognitive disorders; a community in MN is making a concerted effort to go 'Autism Friendly'; we're sharing seven reasons why presuming competence is essential to inclusion; and NYC schools' new chancellor questions the city's "antithetical" admissions screening process, which is right in line with a new approach to address segregation in schools. All this and more in this week's AcceliBEAT!
---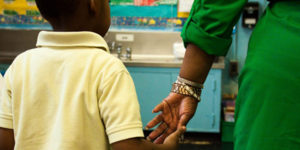 Two Studies Point to the Power of Teacher-Student Relationships to Boost Learning
Two studies on how best to teach elementary schools students — one on the popular trend of "platooning" and one on the far less common practice of "looping" — at first would seem totally unrelated other than the fact that they both use silly words with double-o's.
---
---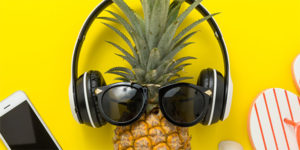 From EdCamps to Google, 11 Professional Development Offerings for Teachers This Summer
As testing comes to a close, the next big event for educators on the horizon is summer vacation. Yes, fill your schedule with cookouts and sunbathing, but also make time for some professional development this break.
---
---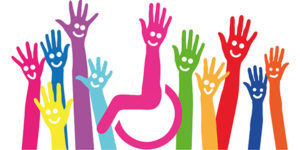 How To Have True Inclusion
Too often, an "inclusive education" for students with complex support needs means helping them take part in a single class activity before they go off to a different classroom or focusing on a single learner while other similar students remain on the outside.
---
---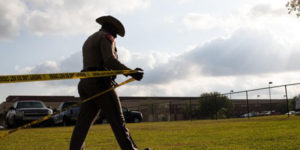 After Texas School Shooting, How Can We Inoculate Ourselves Against the Next One?
We had plenty of kids with guns 50-plus years ago, but none of them shot up a school in this fashion. What changed? For one thing, they probably didn't think about it. Now, everyone has.
---
---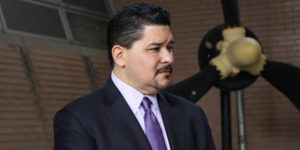 'Why are we screening children? I don't get that': Chancellor Carranza Offers Harsh Critique of NYC School Admissions
New York City's schools chief expressed a fundamental critique of the school system on Wednesday, arguing that sorting students by ability is "antithetical" to public education.
---
---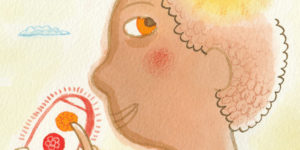 For Troubled Kids, Some Schools Take Time Out For Group Therapy
At Cresthaven, some fifth-graders like B. get an intensive 12 weeks of such training, a course called the Resilience Builder Program. Created by psychologist Mary Alvord, it's a form of group therapy designed to help students who are struggling with trauma or cognitive disorders — or everyday anxiety caused by things like bullying or moving schools.
---
---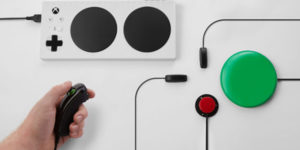 With Adaptive Controller, Microsoft Courts Gamers With Disabilities
Microsoft unveiled the Adaptive Controller this week but doesn't have a specific public release date yet, beyond "later this year." It will cost $99.99 when it debuts and be available alongside Xbox consoles in stores and online.
---
---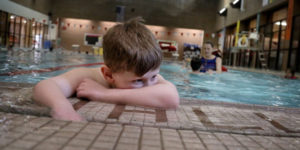 City Among First To Go 'Autism Friendly'
Austin, the southern Minnesota city of 25,000 best known as the home of Spam, has become one of the first cities nationwide to launch a concerted community-wide effort to make itself more welcoming to citizens with autism.
---
---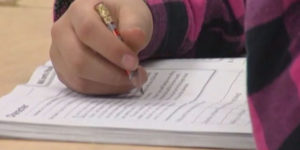 Maryland Parents Battle with School Districts to Get Special Education Services for Their Children
Raising a child who has a disability or learning disorder is difficult enough, but some parents say they are having to go to battle with their school district to get special education services.
---
---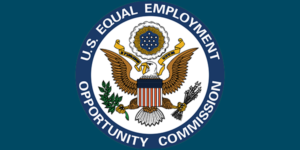 Nation's Largest Employer Misses Disability Hiring Goal
The U.S. government is falling short on a plan to dramatically increase hiring of people with intellectual disability and other conditions, according to a new report.
---
---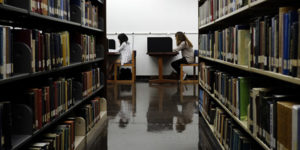 An Unusual Idea for Fixing School Segregation
Many proposals for addressing school segregation seem pretty small, especially when compared to the scale and severity of the problem. But a new theory from Thomas Scott-Railton, a recent graduate of Yale Law School, provides reason to believe there are still new ways to think about this issue. Railton's approach does something that's all too rare in education-policy debates: He takes what are normally viewed as discrete issue areas—K–12 segregation, college admissions, and the lack of diversity at top universities—and says, what if those can all be addressed together?
---
---
---
Subscribe to Our Newsletter!
Stay informed on upcoming webinars, product updates, best-practice tips, contests and more!


---
---