A Special Education Student Speaks: I Navigate 'Parallel Universes' in This Week's AcceliBEAT Roundup
December 7, 2018

This week we begin with a "twice exceptional" high school student who is speaking out to reimagine the special education system. In ed policy news, as the nation mourns the passing of the 41st president, we also want to honor one of his enduring legacies, which was signing the Americans with Disabilities Act into law in 1990. In other news, parents of adults with intellectual disabilities get creative in helping to find them employment; a teacher shares how he is using his experience of being stigmatized for receiving special education services to help his students; best practices for co-teaching; and a family's innovative doll to be an educational tool that promotes inclusion. All this and more in this week's AcceliBEAT!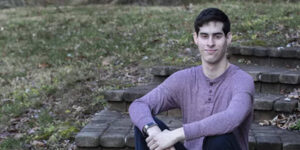 A Special Education Student Speaks: I Navigate 'Parallel Universes'
I live in parallel universes—the universe of special education and the universe of not-so-special education.
George H.W. Bush Remembered as Champion for Those with Disabilities
Over decades of public service, President George H.W. Bush's work to improve the lives of millions of Americans with disabilities may be one of his more overlooked accomplishments.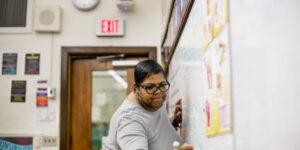 'Indiana's War on Teachers Is Winning': Here's What Superintendents Say Is Causing Teacher Shortages
Out of the 220 districts that responded to the survey, 91% reported experiencing a teacher shortage, with most feeling the pinch in science, math, and special education.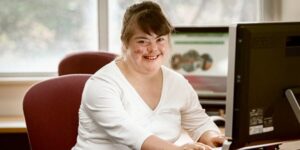 To Find Jobs for Those with Intellectual Disabilities, Parents Get Creative
At 21, all of the mandated school services stop and, quite suddenly, families face some cold realities: The unemployment rate for people who have Down syndrome, tops 80%.
I Lived the Struggle of Black Boys in Special Education, Which Is Why I Decided to Return to the Classroom
Too often, black boys are pushed into special education programs because of their behavior challenges that impact their ability to achieve academic success.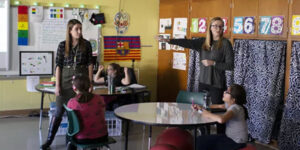 What It Takes to Make Co-Teaching Work
"Co-teaching used to be called a professional marriage, and I'm kind of tired of that metaphor," she said. "It really needs to be more like a business partnership."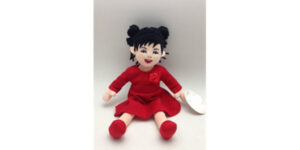 Parents of Child with Down Syndrome Design Toys Promoting Inclusivity
The Contrerases realized they could not find the perfect doll for Olivia — one that resembled her, and that was soft and cuddly. So they decided to design one themselves.
---
Subscribe to Our Newsletter!
Stay informed on upcoming webinars, product updates, best-practice tips, contests and more!