Complicated Language Excludes Parents from the IEP Process in This Week's AcceliBEAT
August 23, 2019

What happens when the IEP document intended to inform the parents of students with disabilities of their rights is written at a reading level that's beyond their ability? This week's featured article tackles that question. In other news, two studies challenge common claims about disproportionality in special education and a school district in Colorado sees a dramatic shift in its Gifted and Talented program demographics after changing how it tests students. Also, in this week's roundup Kellogg's cereal brand makes back-to-school a little bit sweeter for kids with Autism; tips for setting up the perfect classroom seating chart; a popular program in NYC helps prevent English learners from losing vocabulary over the summer months; and LAUSD will regain full control over its special education programs after decades of court-ordered oversight. All this and more in this week's AcceliBEAT!
---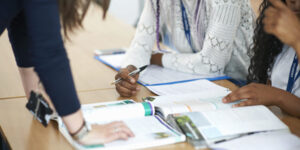 Complicated Language Excludes Parents from the Iep Process. It Doesn't Have to Be This Way.
The more I look at this document, the more frustrated I become. In theory, parents have the answers to their questions, but in reality, these notices are unreadable, impractical, and intimidating. Procedural safeguard notices require such high level reading skills that they alienate families from participating in their children's education, forcing them to take a backseat to educators and state officials.
---
---
---
---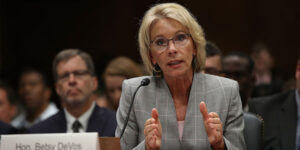 New Studies Challenge the Claim That Black Students Are Sent to Special Ed Too Much
Two quantitative studies find that black students are under-identified for disabilities at school. Decades of research have documented that students of color, particularly black children, are disproportionately classified by schools as having disabilities.
---
---
---
---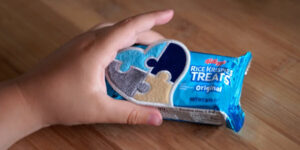 Kellogg's Rice Krispies Made Sensory Love Notes to Support Kids with Autism
Last year, the Kellogg cereal brand teamed up with the National Federation of the Blind to create specialized "Love Notes" with phrases like "You've Got This" to "Love You Lots" written in braille for parents to share with children who are blind. It was a sweet, inclusive message. Now Rice Krispies is continuing its mission with a new kind of love note, this one designed with children living with autism or on the autism spectrum in mind.
---
---
---
---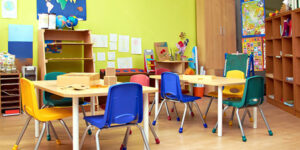 Create a Culture, Not a Classroom: Why Seating Charts Matter for Student Success
The start of a school year means a new seating chart for each classroom—full of students that the teacher likely hasn't met. Without knowing the students, how does a teacher know where to assign their seats?
---
---
---
---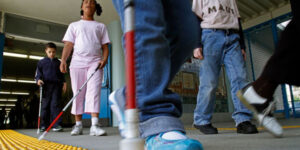 L.A. Unified Schools Regain Full Control of Programs for Their 64,500 Disabled Students
The Los Angeles Unified School District, which educates about 64,500 students with disabilities, will regain full control over programs that serve their special needs, after decades of costly court-ordered outside supervision, officials announced this week.The court-approved agreement will end a consent decree dating back to 1996, when district officials acknowledged they were not meeting their legal obligations to serve students with a broad range of disabilities, including dyslexia, autism, aphasia, blindness and paralysis.
---
---
---
---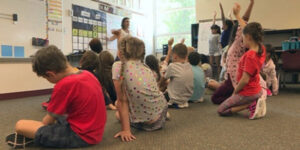 Local School District Sees 'Dramatic' Demographics Change in Gifted & Talented Program
The number of students of color in the Aurora Public School's (APS) Gifted and Talented(GT) program increased 17 percentage points last school year after a new program launched that changed the way gifted students are identified.
---
---
---
---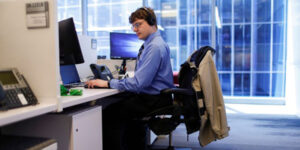 After Years Of Underemployment, People With Autism Thrive In Tech Jobs
Justin Pierce fought long and hard for a seat in this gleaming downtown office building. Pierce, who has Asperger's syndrome, a high-functioning form of autism, laid out the numbers: 328 applications, 135 rejection letters and 14 interviews, resulting finally — after almost five years — in his first professional job offer, as part of a technology team at the Chicago office of EY, a professional services firm formerly known as Ernst & Young.
---
---
---
---
---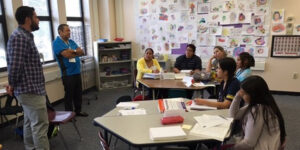 NYC Program Helps English Learners Prevent Summer Slide
To combat the risk of English learners (ELs) losing vocabulary over the summer months, New York City Public Schools conducts free summer programs for about 7,500 ELL students.
---
---
---
---
---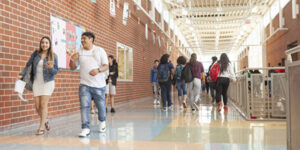 Teachers Challenge Chicago's Timeline for Adding School Support Staff at Budget Plan Hearing
Despite Chicago Public Schools reaping $198 million more for the coming school year for its $6.1 billion operating budget, the district will add just around 100 more special education case managers, social workers, and nurses to schools. Why Chicago's 600-plus schools won't immediately see a bigger surge in support staff was a central question at a budget hearing Tuesday.
---
---
---
Subscribe to Our Newsletter!
Stay informed on upcoming webinars, product updates, best-practice tips, contests and more!


---
---
---