Does Special Education Work for Students With Learning Disabilities? And More in This Week's AcceliBEAT
November 8, 2019

Happy Friday! Our featured article showcases a recent report that finds students with learning disabilities who classified into special education improved academically. In ed policy news, new research paints a more nuanced picture of the hotly debated topic of minority students being disproportionately identified as having disabilities. In other news, a school in Minneapolis becomes a model of how peer groups can help special education students; families who can't afford private evaluations may miss out on special education services; and a teacher in Florida is committed to spreading kindness to counter bullying and nurture social-emotional learning in the classroom. All this and more in this week's AcceliBEAT!
---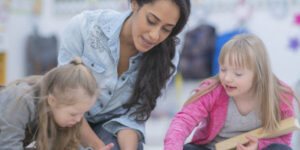 Does Special Education Work for Students With Learning Disabilities?
Test scores for students with learning disabilities improve after they are classified into special education, and the gains are greatest for students who entered special education before they reached middle school, a recently released report finds.
---
---
---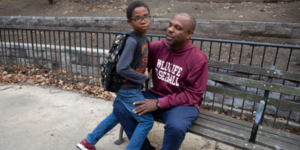 A Two-Tiered System: Families Who Can't Afford Private Evaluations Struggle to Secure Special Ed Services
Neifi Jorge entered his Bronx high school barely reading at a second-grade level, struggling to identify words like "stove" and "behind."
---
---
---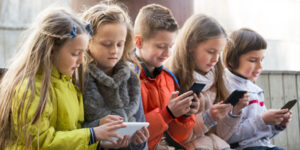 MRIs Show Screen Time Linked to Lower Brain Development in Preschoolers
Screen time use by infants, toddlers and preschoolers has exploded over the last decade, concerning experts about the impact of television, tablets and smartphones on these critical years of rapid brain development.
---
---
---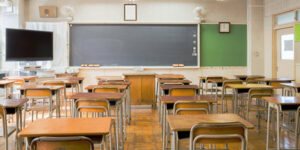 Are Minorities Overidentified for Special Ed? Or Underidentified? As Devos Implements Obama-Era Regulation, Research Suggests a Third Answer: 'It's Complicated'
The topic has been at the center of a heated debate for years, but a new wave of research points to a more nuanced picture of race and disability in America.
---
---
---
Retired School Bus Serves as STEM Lab on Wheels
A repurposed special needs school bus in Baltimore County, Maryland, is giving K-5 students a chance to code, build robots, use 3D printers and even fly drones.
---
---
---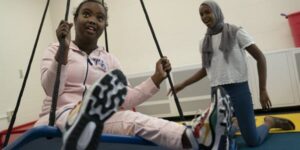 Edina Middle School Becomes Model for How Peer Groups Can Help Special Education Students
In one corner of Edina's South View Middle School, each day starts with a lesson in friendship.
---
---
---
---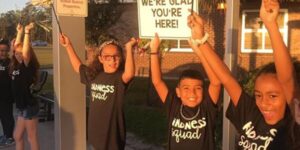 Florida Teacher's Kindness Squad Spreads Joy, Prevents Bullying & Teaches Social-Emotional Learning in the Classroom, in School and Beyond
Want to know the best thing about being kind? It's contagious.
---
---
---
---
Subscribe to Our Newsletter!
Stay informed on upcoming webinars, product updates, best-practice tips, contests and more!


---
---
---