Feds Issue Guidance On Postsecondary Programs For Students With Disabilities in This Week's AcceliBEAT
September 20, 2019

This week brought positive news for students with disabilities pursuing post-secondary opportunities, with the U.S. DOE issuing guidance on how schools can use federal funds to help students make the transition. In other news, we share a unique approach to learning implemented by a California network of private schools where every student gets their own teacher; how two large school districts are beating the odds despite the nation's dangerously high student-to-counselor ratio; how administrators are using a technique called "nudging" to combat chronic absenteeism; and the toll that caring for students in distress can take on teachers. All this and more in this week's AcceliBEAT!
---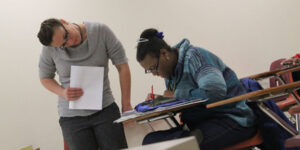 Feds Issue Guidance On Postsecondary Programs For Students With Disabilities
The U.S. Department of Education is weighing in after confusion forced some students with disabilities to withdraw from or forgo applying to postsecondary programs.
---
---
---
---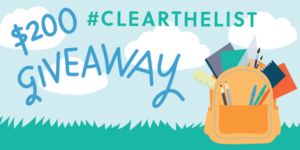 We're celebrating the start of the new school year with a $200 Clear the List Giveaway! Follow @Accelify on Instagram and comment on our giveaway post to enter! Bonus entry for subscribing to AcceliBEAT!
---
---
---
---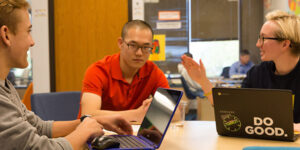 Inside the School Where Every Student Gets Their Own Teacher
At the start of her introductory chemistry class, rising sophomore Olivia takes out her laptop and begins following along while the teacher in front of her navigates a slideshare presentation. Today's topic is figuring out how to convert atoms to moles, a measurement of matter used by scientists. If it sounds like a typical chemistry lesson at any school in the country, in some ways it is. Except in this class, Olivia is the only student.
---
---
---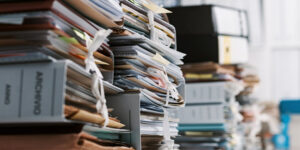 Student-to-Counselor Ratios are Dangerously High. Here's How Two Districts Are Tackling It.
Students have always needed counseling services that go well beyond the college and career development that has become standard fare in American high schools. But today's students—who increasingly suffer from depression, anxiety and various social pressures, even at a young age—demand more comprehensive support than ever before.
---
---
---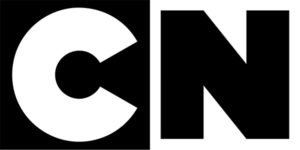 Cartoon Network To Mentor Individuals With Autism
A new effort launching this week is pairing people on the spectrum with mentors from Cartoon Network Studios.
---
---
---
---
---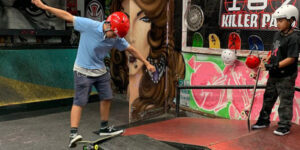 Shredding for School: Researchers Study Links Between Skateboarding and Academic Success
Squeezed between the racks of T-shirts and displays of skateboards, Cole Taylor, a volunteer from the Nike Community Ambassador program, sits down with 8-year-old Daniel Basaldua to practice spelling words and complete math problems.
---
---
---
---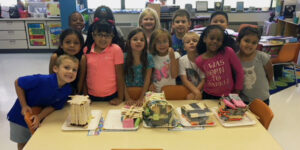 Administrators Get Personal in Their Approaches to Combat Absenteeism
Districts nationwide are tackling absenteeism with a variety of innovative tactics. From going door-to-door to talk with students and their families about the importance of going to school, to sending text messages and automated calls, many administrators are getting personal through a technique called "nudging" in particular.
---
---
---
---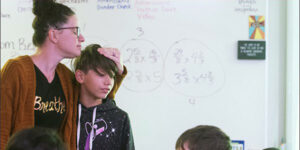 How Caring for Students in Distress Can Take a Steep Toll
Math teacher Veronica Lyon is one of the people who makes support for traumatized students work at Lincoln Middle School in Clarkston, Wash., a rural community on the Idaho border. She was an advocate for distressed students in the early days of the school's six-year trauma-sensitive schooling initiative, and has developed a course that pairs math instruction and social skills development.
---
---
---
---
---
Subscribe to Our Newsletter!
Stay informed on upcoming webinars, product updates, best-practice tips, contests and more!


---
---
---