Parents with Limited English Can Get Lost Without Translations of Special Ed Plans in This Week's AcceliBEAT
January 11, 2019

This week's roundup raises an important issue around parents legal right to translation services to navigate the special education process for their children. However, many parents may not know they have that right, which creates a gap in communication that often leaves parents in the dark about crucial details of their children's education. In ed policy news, the spotlight on the next teacher strike is in Los Angeles where the district tried to appeal to a federal judge to prevent special education teachers from participating in the strike. In other news, a recent study finds that kindergartners' SEL skills may grow when they learn advanced math; a watch-like device may be able to predict aggressive episodes for children with autism; and a firsthand account of a teacher's experience in providing support to twice-exceptional students. All this and more in this week's AcceliBEAT!
---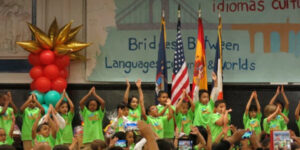 Parents with Limited English Can Get Lost Without Translations of Special Ed Plans. NYC Is Trying to Fix That.
A parent said her advocacy for her son has been hampered without the translated plan and has caused confusion around his use of an iPad in class.
---
---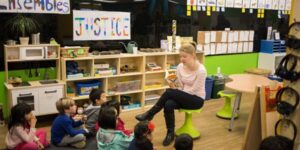 Teaching Advanced Content in Kindergarten Doesn't Hinder Students' Social Skills
As for the benefits to students' social-emotional skills, they say higher-level math — but not higher-level ELA — may contribute to executive functioning skills.
---
---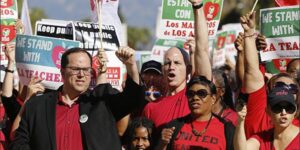 Can Special Ed. Teachers Be Forced to Stay in the Classroom During Strikes?
Los Angeles teachers [were] planning to go on strike on Jan. 10—but the school district this week asked a federal judge to prevent special education teachers from leaving the classroom.
---
---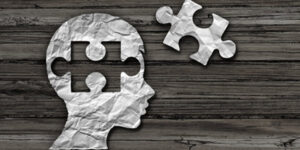 Strategies for Changing Challenging Behaviors of Students with Autism
How should teachers handle hitting, kicking, biting, and head-banging?
---
---
---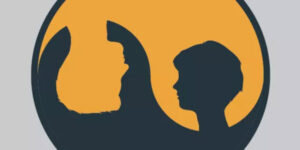 How Teachers Can Support and Challenge Twice-Exceptional Students
However, I wasn't as prepared to work with students with disabilities who also showed advanced proficiency in some areas.
---
---
---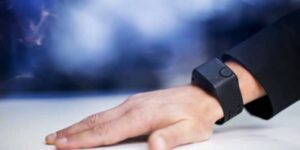 Wearable Device May Be Able to Predict Autism Aggression
He examined what appeared to be a watch, turning it over a few times before agreeing to have a health professional attach it to his wrist.
---
---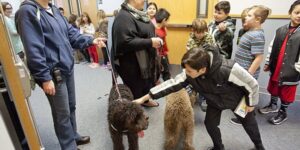 Two Dogs' Unconditional Love Helps Students, Staff at Nampa Elementary School
The reasons for having therapy dogs in a school vary from increasing literacy, creating a better climate in the school or providing emotional support for students.
---
---
---
---
Subscribe to Our Newsletter!
Stay informed on upcoming webinars, product updates, best-practice tips, contests and more!


---
---