The High Cost of Undercounting in This Week's AcceliBEAT
June 14, 2019

Happy Friday and welcome Summer Break for those who ended the school year this week! Our featured article highlights how a new question on the 2020 decennial census may have a devastating impact on federal K-12 funding for school districts that serve the most vulnerable students. In other news, a muppet with Autism helps to increase the knowledge and acceptance of those on the spectrum; a lack of access to the internet is greatly impacting student achievement; and a Principal goes the extra mile to support a student with special needs. All this and more in this week's AcceliBEAT!
---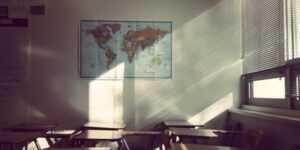 The High Cost of Undercounting
If the 2020 census includes a citizenship question, educators are worried about the potential loss in education funding.
---
---
---
---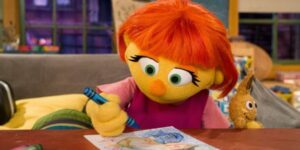 With Muppet On The Spectrum, 'Sesame Street' Makes Impact
Nearly four years after "Sesame Street" introduced a muppet with autism, new research suggests that the show's materials focused on the developmental disorder are making a difference.
---
---
---
---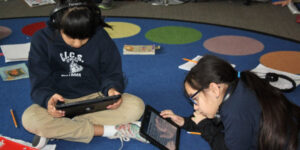 Research Shows Lower Test Scores for Fourth Graders Who Use Tablets in Schools
Amounting body of evidence indicates that technology in schools isn't boosting student achievement as its proponents had hoped it would.
---
---
---
---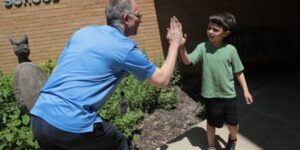 Principal Goes Extra Mile For Student With Special Needs
Thursday was the last day of school at Beye Elementary, and 6-year-old Matias Best didn't want to go. Matias is on the autism spectrum, and transitions can be a challenge. Transitioning from the school year to summer break felt a little daunting that day, and so, he declared, he would not be going.
---
---
---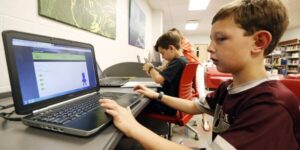 3 Million US Students Don't Have Home Internet
With no computer or internet at home, Raegan Byrd's homework assignments present a nightly challenge: How much can she get done using just her smartphone?
---
---
---
---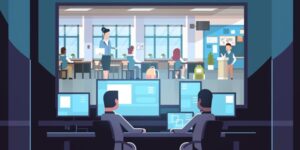 Is School Surveillance Going Too Far? Privacy Leaders Urge a Slow Down
To surveil or not to surveil? That is the question U.S. schools are grappling with as they face mounting pressure to better protect students against the gamut of growing safety concerns, from school shootings to bullying and self-harm.
---
---
---
Teacher Attrition Demands New Approaches to Leadership, Preparation
Experts say demanding rigorous preparation, building a career ladder, and facilitating teacher collaboration are some ways to address ongoing shortages and high turnover rates.
---
---
---
---
Subscribe to Our Newsletter!
Stay informed on upcoming webinars, product updates, best-practice tips, contests and more!


---
---