Why One Memphis Principal Reads Bedtime Stories to Students via Facebook Live in This Week's AcceliBEAT
July 19, 2019

Happy Friday! Our featured article this week highlights an innovative principal that reads bedtime stores to students via Facebook Live to connect with his scholars. In other news, a pioneering Autism research center shuts down; the issue of teacher pay and student loan forgiveness is debated; ways to reach more reserved students in the classroom are discussed; and a new report focuses on how an increase in the number of people with disabilities casting ballots may affect the 2020 presidential race. All this and more in this week's AcceliBEAT!
---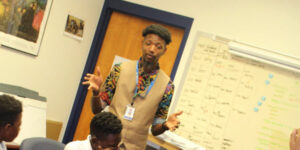 Why One Memphis Principal Reads Bedtime Stories to Students via Facebook Live
What started as a way to give parents a break and excite students about reading has now attracted authors from around the world to send books for Principal Archie Moss to read on Facebook Live.
---
---
---
---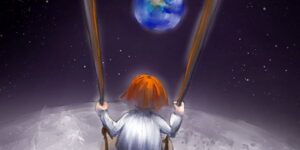 Reaching the Quiet Kids in Class
Some of our smartest students might be our quietest. How do we give them an opportunity to be vocal without calling them out or making them feel uncomfortable?
---
---
---
---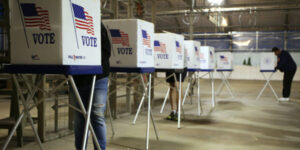 Surge In Voters With Disabilities May Influence 2020 Election
Significantly more people with disabilities cast ballots last year, according to a new report suggesting that this demographic is poised to have a big impact in the 2020 presidential race.
---
---
---
---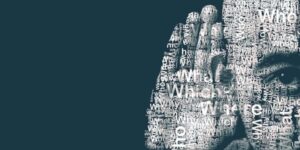 Educators Don't Agree on What Whole Child Education Means. Here's Why It Matters.
Over the last year, EdSurge Research has been working on a project to understand how educators are shifting practice to reach all learners.
---
---
---
---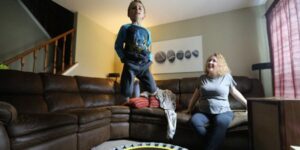 After 13 Years, Pioneering Autism Research Registry Shuts Down
A first-of-its-kind autism registry that collected research data from thousands of families across the country has closed after 13 years and the publication of hundreds of studies on everything from bullying to mood disorders.
---
---
---
---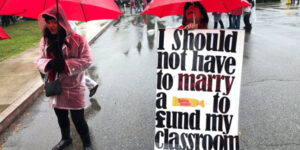 The Financial Calamity That Is the Teaching Profession
Teachers are suing the government over debt relief that never came—but their financial problems go much deeper than student loans.
---
---
---
---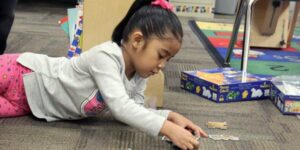 Kindergarten Behavior Predicts Adult Earning Power
New research draws a direct link between kids' attentiveness, aggression and friendliness in kindergarten and their adult income
---
---
---
---
Subscribe to Our Newsletter!
Stay informed on upcoming webinars, product updates, best-practice tips, contests and more!


---
---