Accelify has been acquired by Frontline Education. Learn More →
AcceliTRACK provides tools that make tracking student services and assessments easy. So easy, your providers will want to use it. As an administrator, you'll gain complete visibility into service compliance, use of provider time, program costs, and other data that directly impact service delivery for your students with disabilities.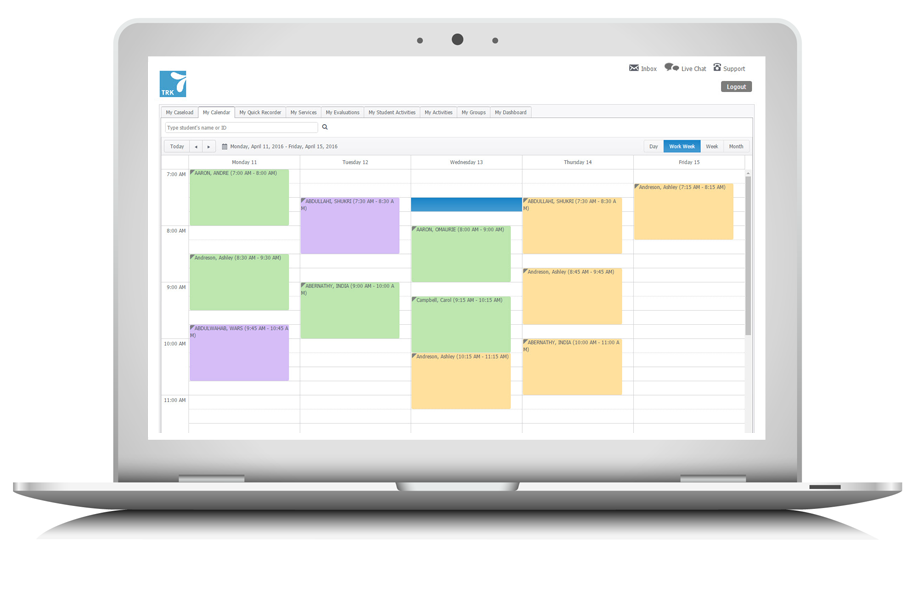 Simplify documentation.
Service documentation should be simple…and quick. With AcceliTRACK it is, for both student groups and individual students, for one session or for many, regardless of service type. Which means there's no excuse not to track services.
Track everything in one place.
AcceliTRACK doesn't end with service tracking. Any program activity can be tracked, providing insight into the cost of various program elements (IEP meetings, professional development, planning) and a comprehensive tool to manage every aspect of a provider's schedule, within the application or the provider's calendar of choice (Outlook, iCal, Google Calendar, etc.).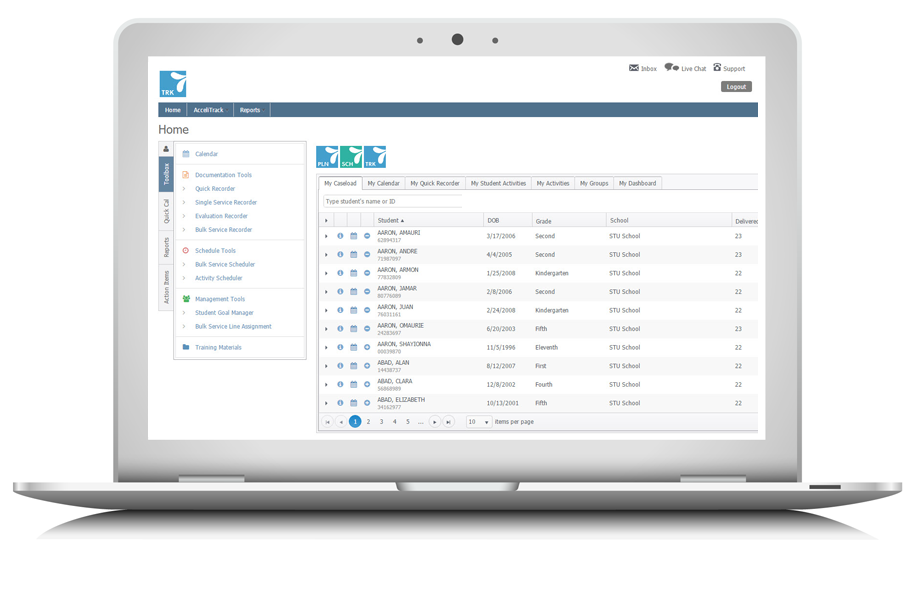 Stay on top of compliance.
Protect your district from undelivered IEP service complaints. AcceliTRACK provides visibility into where each student stands in receiving IEP mandated services. In real time. Meaning your district can stay one step ahead of IEP service compliance issues.
Be prepared.
Should you find yourself on the receiving end of a parent complaint, Medicaid audit, or another probe into service delivery, rest assured. With AcceliTRACK, every service record is readily available to prove your case and expedite costly due process hearings and Medicaid audit reviews.
Take action where action is needed.
Where there's documentation there's data. AcceliTRACK puts that data to use, providing you with dashboard visibility into prescribed vs. delivered services, service status summaries (scheduled, delivered, canceled, makeup), and provider use of time. All at the district, school, provider and individual student level, so you can identify gaps and take corrective action to make your program run better.