16 Jan

10 Questions Your Special Education Management System Should Answer

January 16, 2017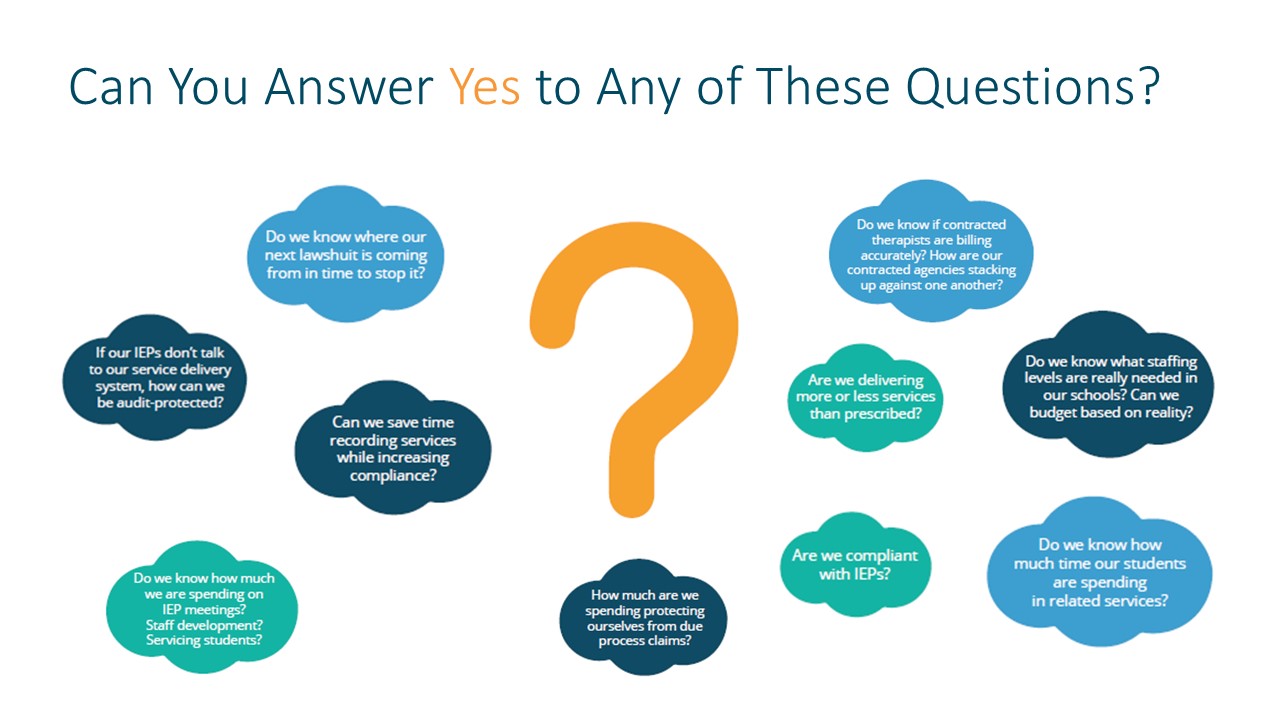 While rewarding work, special education comes with many challenges for administrators, teachers, and related service providers alike. From managing IEP timelines and compliance, to dealing with mounds of paperwork and tracking student progress, special educators can benefit greatly from technology designed to minimize these challenges.
Is your special education management system making life more complicated or is it helping you do your job better?
Here are 10 questions your special education management system should answer. If you can answer yes to these, you're probably in good hands. But if not…it may be time to evaluate other solutions.

1. Are we compliant with IEPs?
2. Are we delivering more or less services than prescribed?
3. Do we know what staffing levels are really needed in our schools? Can we budget based on reality?
4. If our IEPs don't talk to our service delivery system, how can we be audit-protected?
5. Do we know where our next lawsuit is coming from? In time to stop it?
6. Can we save time recording services while increasing compliance?
7. Do we know how much time our students are spending in related services?
8. How much are we spending protecting ourselves from due process claims?
9. Do we know how much we are spending on IEP meetings? Staff development? Servicing students?
10. Do we know if contracted therapists are billing accurately? How are our contracted agencies stacking up against one another?