Accelify has been acquired by Frontline Education. Learn More →
AcceliROUTE simplifies the labor-intensive process of tracking transportation services and matching trips to claimed services for Medicaid reimbursement. Integration with district routing systems produces weekly bubble sheets for tracking ridership by route and bus run. Completed sheets are simply scanned back into the system, parsed into electronic format, and automatically matched to claimed health services documented in AcceliTRACK (or elsewhere) to identify reimbursable trips.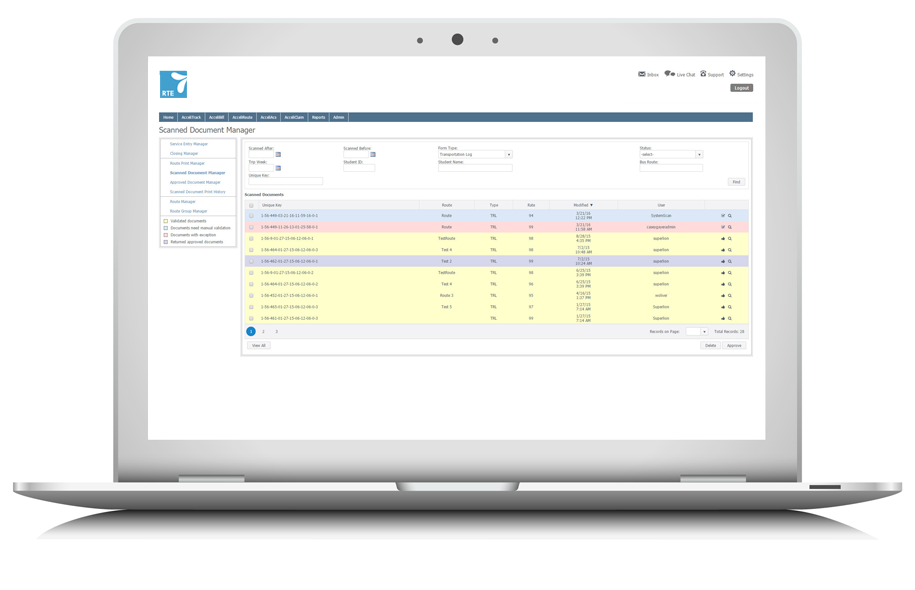 Ensure accurate data.
AcceliROUTE supports integration with all major routing systems, which means bubble sheets always include the latest route assignments. When students only ride one-way, bubbles only appear on the run that they ride (am/pm), preventing data entry errors. And when school is not in session, blackout dates are removed entirely for error proof transportation tracking.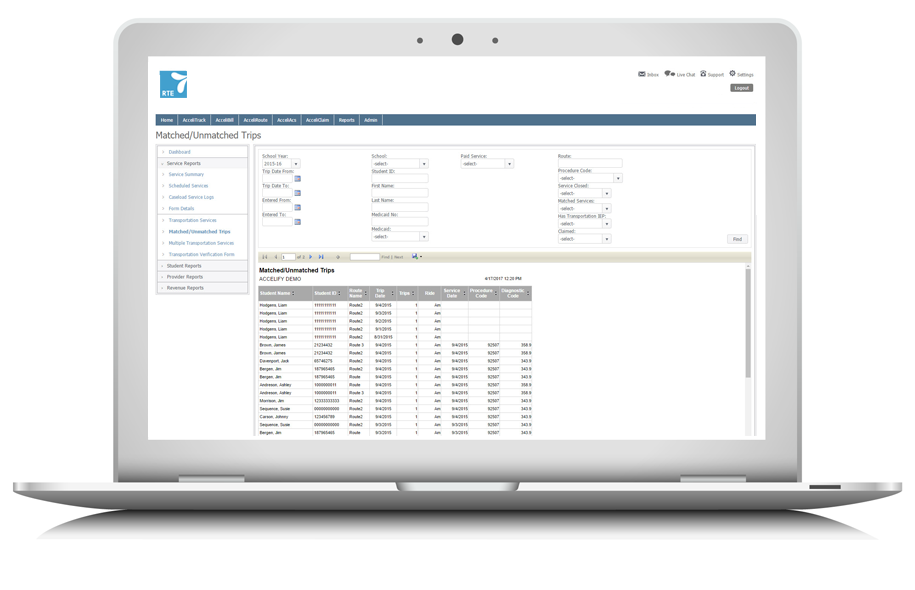 Automate service matching.
The process of matching claimed health services to student ridership can make claiming transportation seem next to impossible. With AcceliROUTE, service matching is performed automatically, in perpetuity, to ensure every eligible trip is claimed, even when lag time exists between documentation for health services and transportation. And with visibility into service matching, you've got audit protection too.

Already tracking ridership with another solution?
AcceliROUTE can pull ridership data directly from third-party systems for data matching and claim validation and building.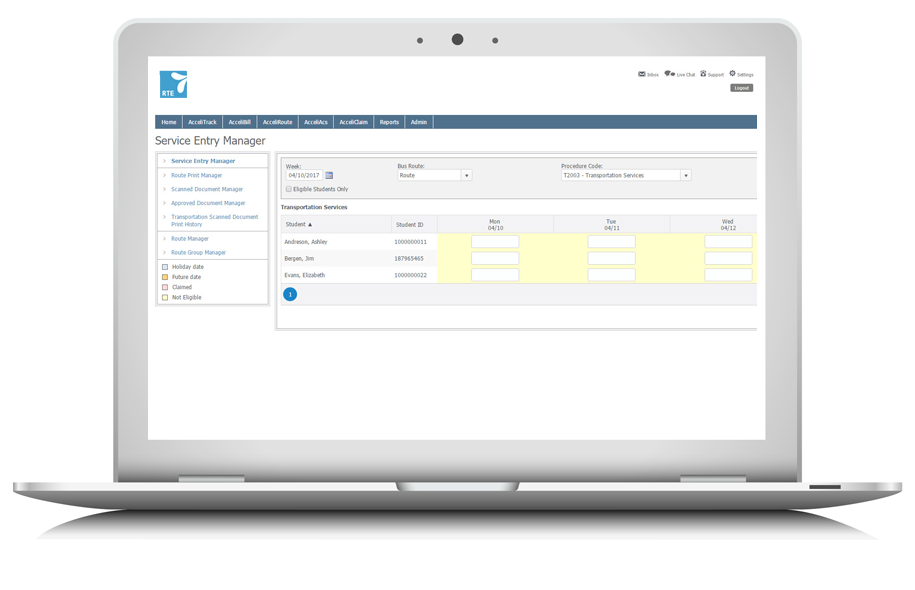 Maximize every revenue opportunity.
AcceliROUTE is proven to dramatically increase transportation documentation, resulting in Medicaid reimbursement increases of up to 500%.

Looking for a low-cost, time-saving solution to track ridership for state reporting?AcceliROUTE is proven to reduce the workload associated with more manual processes (by a reported 88%) and maximize potential funding through better, more auditable tracking.